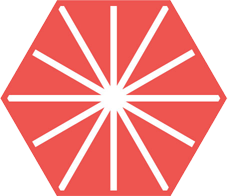 Features
Great looking emails without the need to be a design genius or a technology guru. Email designs in mailbank can be as simple or as complex as takes your fancy.
Features
Self-service or assisted
mailbank allows you to control everything. If you prefer, you can create and send all of your emails yourself.
However you might like to use outside experts to assist with email design and campaign management. It's up to you.
List management
You can build your mailing lists in two ways, either by inviting people to register or by adding known addresses to the list.
You can also import existing lists into mailbank and export lists for use in other systems. You never have to maintain multiple systems.
All addresses are stored in one master database so that there is no need to manage multiple lists when you broadcast an email. You know that your list is up-to-date without the possibility of duplicates.
You can even set mailbank to keep you informed of new self-registrations on a region-specific basis.
mailbank automatically handles unsubscribed and failed emails, marking the records accordingly and preventing further emails being sent, whilst still letting you review them. mailbank can also record which recipients have previously clicked-through to other information from links on your email.
View & edit user data
mailbank includes information such as user name, email, company, phone number, user type and services.
Unique to mailbank is the form designer which enables you to create individual user registration forms whereby you can request just the details that you want, including information that helps you classify your users according to their needs. You can add custom fields which can be used for any information that you require.
Create richly formatted emails
mailbank enables you to create richly-formatted emails where you can control the look and feel of text, backgrounds, tables, images and links.
Each email that you create can have a number of optional links included. You can add a 'View email online' which inserts a text link that lets the user view the email as a web page. An 'Unsubscribe' button lets the user remove themselves from the list. A 'Send to a friend' link allows the recipient to forward the email to another address and a 'Join' link can be included that adds a text link in the forwarded email inviting the recipient to register on your mailing list. A 'Privacy policy' link displays your privacy policy and a 'View your details' link displays the user's details and allows then to modify them or remove themselves altogether. All of these links can be included or left out simply by ticking a box for each.
mailbank lets you insert personalised and customised information from its database. For example you can insert the FirstName field and mailbank will include the person's first name on each email it sends.
Create re-usable email templates
Once you have created your email you can save it as a template for future use. In this way you can develop standard layouts for regular mailings, giving a professional consistency to your communications.
Broadcast emails to targeted address lists
email broadcasting involves the distribution of your selected email to a targeted address list. mailbank does not send a bulk email but rather sends each one separately and every email is personally addressed with you as the sender.
You can schedule the time that your email will be sent. Studies have shown that timing the sending of an email can produce a higher response rate.
View results and statistics
mailbank lets you track and analyse your customer behaviour in real-time. Our tracking gives you immediate feedback about your customers: how many opened the email, how many clicked through from an email to another link, and how many times they forwarded your message to their colleagues.
mailbank – the email marketing platform that lets you work smarter. Grow and nurture your business. Keep in touch with your clients.